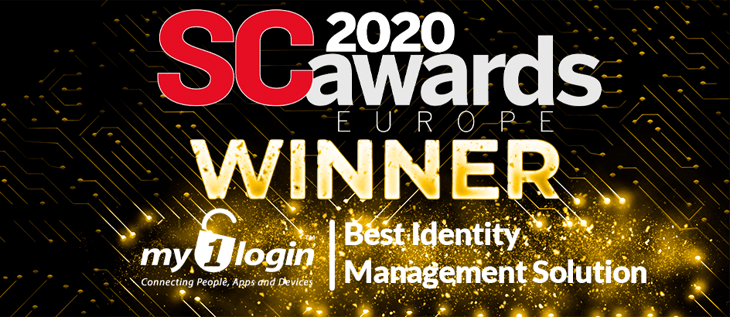 My1Login wins Best Identity Management Solution at the SC Awards Europe 2020!
My1Login is delighted to announce it has won 'Best Identity Management Solution' at the prestigious SC Awards Europe in 2020. The SC Awards honour and recognise excellence and innovation in the cyber security industry. They are the gold standard for security products and professionals and it's a huge honour to even be shortlisted for an SC Award.
The SC Awards Europe awards were decided upon by a judging panel comprising cyber security experts including senior business leaders, CISOs and academic professionals. The judges highlighted My1Login's ease of use, wide compatibility and the high level of encryption as reasons for the accolade of Best Identity Management solution.
"The judges were impressed by My1Login Enterprise IAM's encryption model (client side rather than server side). Wide range of integration options using standards such as SAML as well as connecting to legacy applications that do not support these standards." It was also noted how the company is, "very focused on both customer and end user needs. Customers like them, and they take compliance seriously." Other pluses included, "ease of use of product, scalability and seamless integration," as well as, "proven technology, clear market demand, recognising user experience."
SC Awards judges added that "My1login.com is a cloud based IAM, supported through the use of very high grade encryption options. An expanding suite of products including access controls, privileged access management, identity manager and auditing options. The UI is simple and friendly and overall provides a good experience for both IT technicians and end-users."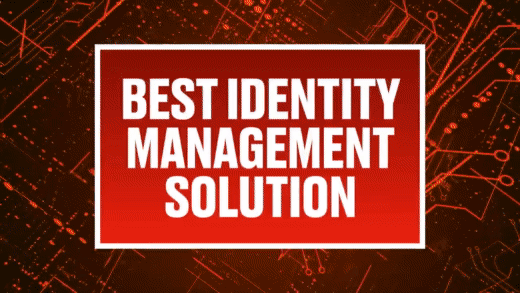 Mike Newman, founder and CEO of My1Login, explains: "It is fantastic to see My1Login named as Best Identity Management Solution at the SC Awards Europe 2020. It is the highest accolade in the cyber security industry and being recognised for this award is a real testament to all of the hard work of our teams across the business and our fantastic enterprise customers. As organisations face the challenges of an enterprise perimeter that is now defined by users' homes and devices, managing access and identities has created new challenges for organisations. We are delighted to play our part in helping our customers ensure the right people have access to the right systems at the right time, and helping those organisations eliminate vulnerabilities whilst reducing friction for the end user".
What is My1Login?
My1Login is the UK's most secure, most widely-compatible, award-winning enterprise Identity & Access Management solution that enables organisations to mitigate password-related cyber-security risks, control user identities and help meet critical compliance obligations.
What Do We Do?
My1Login solves the problem of cyber-security risks created by the increasing sprawl of corporate user identities, usernames and passwords by providing Single Sign-On for all web and Windows desktop application that is seamlessly linked to the user's directory login.
Critical applications can be protected by auto-generated, strong, unique passwords that can be hidden from users, eliminating phishing. My1Login's auto-detection of applications being accessed further reduces the attack surface by identifying Shadow IT risks.
Why My1Login?
Client-Side Encryption - My1Login has no ability to access customer data since this is encrypted client-side, the encryption keys remaining securely inside the perimeter of the customer's enterprise network.
Zero User Interface - Can be deployed to run in the background meaning no change to user behaviours and no training required.
Most Widely Compatible SSO - SSO that is seamlessly linked to the user's directory login for web apps, virtualized apps and even Windows desktop apps without requiring APIs.
Rapid Deployment
My1Login is cloud-based Identity As A Service (IDaaS) and can automatically discover and integrate new applications, meaning rapid deployment which accelerates time to value.
My1Login is a UK leader in protecting against enterprise cyber-security risks with its Identity and Access Management solution.
Book a Demo
Want to see how My1Login can help you solve the problems of weak passwords, identity sprawl and data breach risks? Book a Demo with one of our Identity Experts.