Crowdfunding website Kickstarter announced on Saturday that it has suffered a security breach -
On Wednesday night, law enforcement officials contacted Kickstarter and alerted us that hackers had sought and gained unauthorized access to some of our customers' data. Upon learning this, we immediately closed the security breach and began strengthening security measures throughout the Kickstarter system.

No credit card data of any kind was accessed by hackers. There is no evidence of unauthorized activity of any kind on all but two Kickstarter user accounts.

While no credit card data was accessed, some information about our customers was. Accessed information included usernames, email addresses, mailing addresses, phone numbers, and encrypted passwords. Actual passwords were not revealed, however it is possible for a malicious person with enough computing power to guess and crack an encrypted password, particularly a weak or obvious one.
This is another story of 'Sorry, we've been hacked and your passwords have been stolen!' It is strongly recommended that users change their account passwords as a precaution, as well as changing any other accounts that are accessed with the same login credentials. Any hack that exposes email addresses, usernames and passwords exploits the typically weak practices that are employed by users.
However, before heading off to change your login details it is imperative that you stop using weak passwords and stop using the same password on multiple sites. Employing the use of a password manager, like my1login will not only help you implement strong complex passwords for all online accounts, those passwords can easily be changed if a specific account is hacked. It also removes the hassle of having to remember individual logins.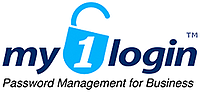 my1login allows you to use one super strong and unique password that grants you access to all of your account, without having to remember the individual logins. Therefore, you can create strong complex passwords for all your accounts, for example a typical password for your gmail account could be "$~dY>zD9n_+J]SkMZoPlZhBZ3″ and a typical password for your Facebook account could be "DCTt8B-4J#F$Hxssv7}3k)oax". The length and entropy of these passwords make them extremely strong, and using different passwords for all your accounts means that should any remote site be compromised no other account of yours would be compromised.
Using my1login also eliminates the need to rely on insecure practices such as writing passwords down or storing them in documents, spreadsheets or even on your phone. Passwords can also be securely shared using my1login meaning you'll never need to email a password, or need to select a weak password because it's simply easier to convey?
If you'd like to see how my1login can improve your business's online security and help protect you against hacks in 2014 try out the my1login password manager for free, or leave your email address and we'll send you an information pack.
Further Reading
Kickstarter hacked. Users told to change passwords