The My1Login events team took the road last week for InfoSecurity Europe 2015 in London. It's the 3rd year in a row that our team have exhibited at the event with our stand this year being our biggest yet.
Thanks to so many of our existing customers who came by the stand to say hello - it was great to see so many familiar faces. Thanks also to all of those who came to meet us for the first time - we look forward to working with you in the coming months.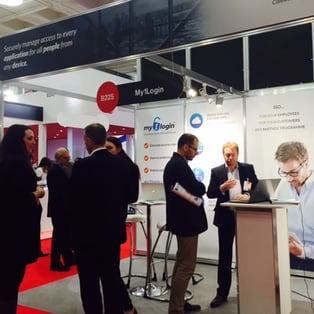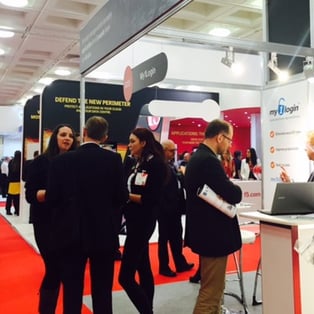 If you didn't manage to make it to Infosec, we can still provide online demonstrations of our products and services to let you see how they solve your challenges. Please feel free to book a demo to see how our Next Generation SSO can solve the identity management challenges in your business.

Thanks again to all of those who visited us at Infosec15 this year, we were once again overwhelmed with the interest. Infosec15 was a tremendous success and our team enjoyed providing all the product demos across the 3 days. We'll be back next year, with a bigger stand and more staff!