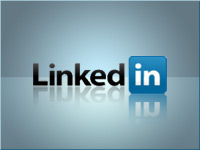 6.5 million encrypted LinkedIn passwords have been published on a Russian hacker's website. LinkedIn users with weak passwords are the most vulnerable, with 300,000 accounts already believed to have been compromised. All LinkedIn users should take action following the breach.
The 5 things to do
Change your LinkedIn password
If you use the same password on other sites change it on those too.
Make your new password(s) complex. Don't just replace a weak password with a different weak password
Never use the same password on different websites
Be wary of phishing emails asking you to log into LinkedIn and change your password.

Using different passwords on all of your websites isolates your exposure should one site be compromised. Making your new LinkedIn password complex means that even if the LinkedIn vulnerability remains on their system, and another hack occurs, it will be much more difficult for anyone to decrypt your password and access your account.
Further Reading: