We're delighted to have been named amongst the world's top 100 early-stage start-ups after receiving an invitation to join START, a highly-curated, invitation only group of the world's most exciting start-ups., sister event to the acclaimed F.ounders.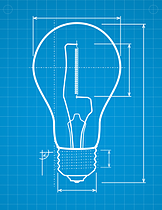 F.ounders is known as "The Rolls Royce of tech events", having established a reputation for attracting the world's established digital players, including the creators of Skype, Twitter, YouTube, PayPal, SoundCloud, Foursquare, Tumblr and Digg, plus celebrities such as tech investor Bono.
START aims to replicate the F.ounders model for start-ups under three years old that have raised less than $5 million to date. The inaugural START gathering takes place on 17-18 October during the prestigious Dublin Web Summit. More than 1000 companies from more than 36 countries also applied to secure one of the 100 places in START's 'Spark of Genius' start-up competition also being held during the Dublin Web Summit and my1login have made the shortlist.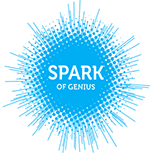 Mike Newman, our CEO, says "Receiving an invitation to join the world's most exciting young businesses at START and being shortlisted for the 'Spark of Genius' competition are really exciting developments for us. Both are huge endorsements of our core product and a sign of the progress my1login has made since our launch earlier this year. We're really looking forward to making the most of the massive opportunities available to us in Dublin."
The founders of Twitter, YouTube, Skype and over 100 international entrepreneurs, investors and influencers have spoken over the last two years, with thousands of attendees joining from around the world. In those two short years, the Dublin Web Summit has grown from a small conference to the second largest tech conference in Europe. In 2011, over 1,500 attendees joined us from 45 countries across the world. This year over 3,000 will attend from even more countries than ever before.
High-profile password hacking attacks are becoming more and more common and 'password management' is moving more into mainstream consciousness as a result. my1login is seeing demand for the service increasing on a daily basis and we can't wait to take things to the next level in Dublin.
About my1login
my1login is a free password manager – a military-grade encryption vault for logins, passwords and pins which can generate hyper-secure passwords for every site you log into. With no download needed, you can access all their password-protected accounts and sites from anywhere and on any device, with only one login.
my1login completely eliminates the need to memorize multiple usernames and passwords, at the same time, helps you increase their online security. Security is critical and my1login uses stronger encryption technology than most online banking platforms. Crucially, all of your login details are scrambled on your own computer before they are sent for storage, meaning even my1login can't see or access your passwords. my1login makes your life on the web simpler, and more secure.