It's been a fantastic few months at My1Login HQ, with the company picking up a number of industry awards for its Identity & Access Management solution.

The team are delighted to be recognised for a huge number of awards in recent months. Most-recently, My1Login won the IAM Award at the Computing Security Excellence Awards. The judges picked out our secure, client-side encryption approach as key to winning. Congrats to the runners up, Okta and SecureAuth.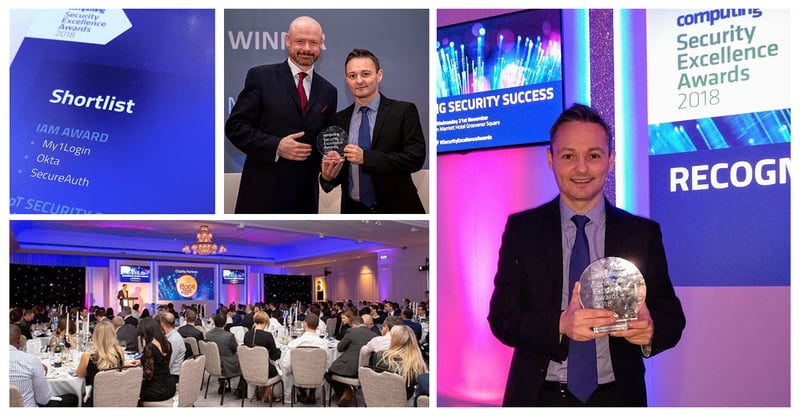 My1Login also picked up the Editor's Choice Award for our Identity & Access Management Solution at the 2018 Computing Security Awards. Congratulations to all the finalists who helped make it a great night!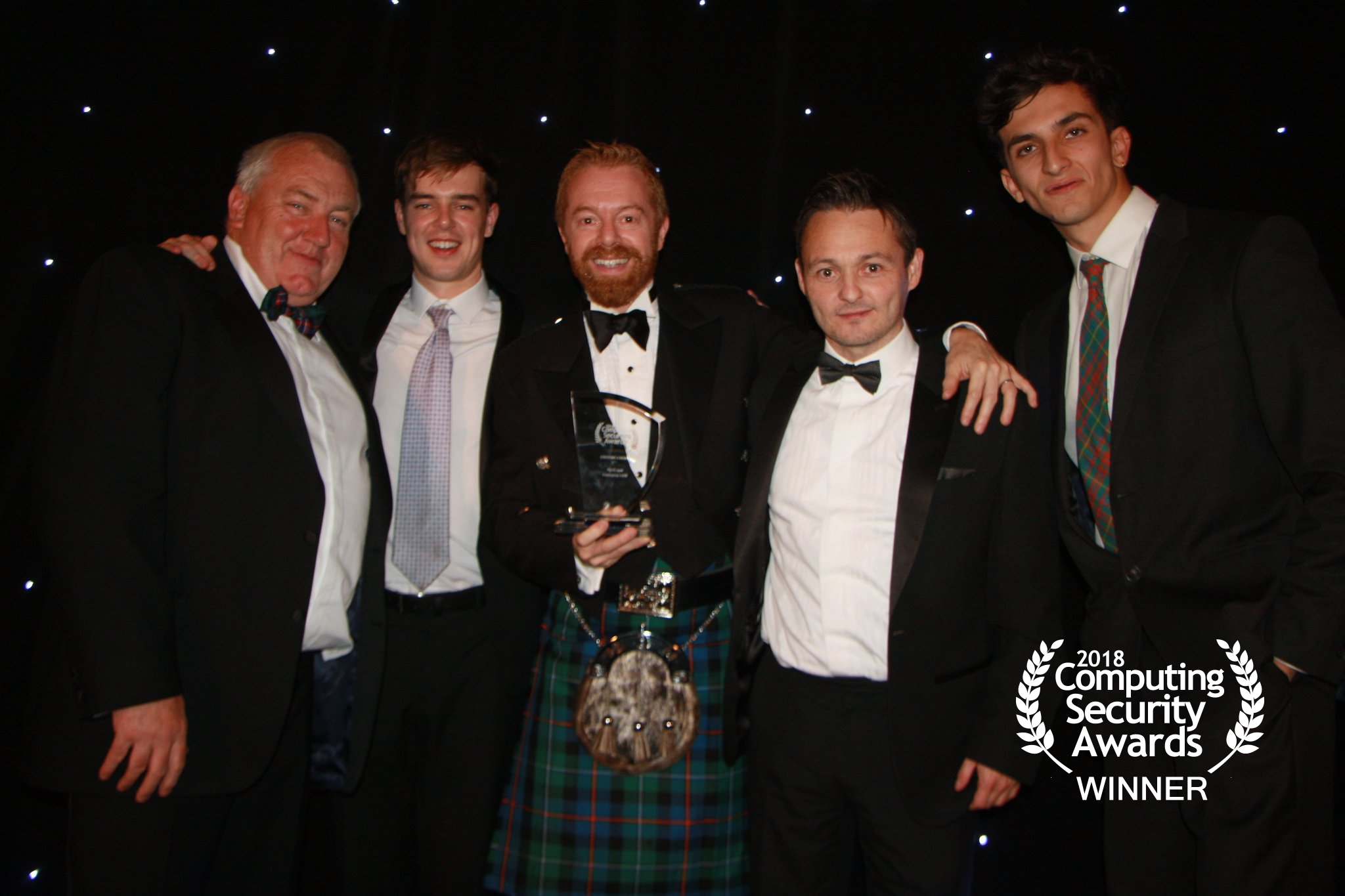 My1Login were recognised at the highly-respected SC Awards Europe 2018, where where we scooped an award in the Best Identity Management Solution category. We were also finalists for the Best Cloud Computing Security Solution. The awards ceremony took place on 5th June 2018 and My1Login's Head of Marketing, Norman Begg, was there to collect our award! Fantastic result!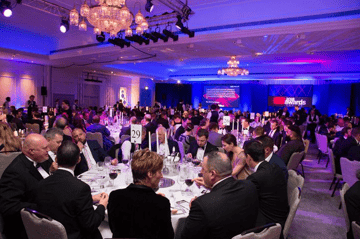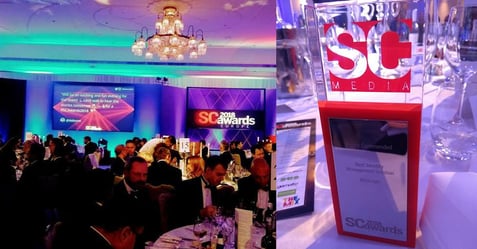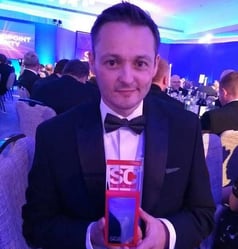 My1Login also won the Identity & Access Management Solution of the Year at the most-recent Computing Security Awards. Congratulations to all the finalists. Centrify were runners up, with SecureEnvoy, OneLogin, F5 Networks, LogMeIn & Lastpass on the shortlist for the award. Another incredible win for the team!!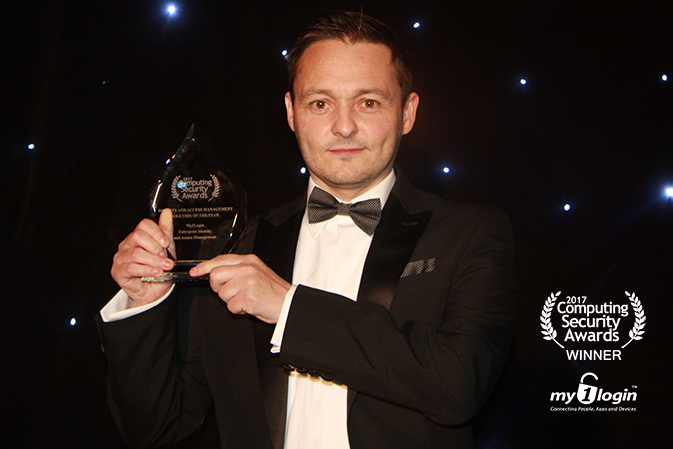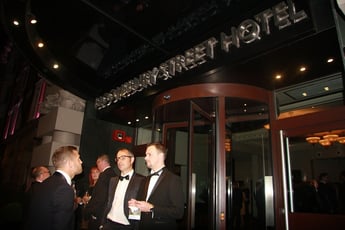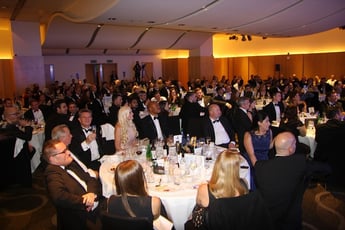 My1Login were also a finalist for the Security Excellence IAM Award. The IAM Award recognises that Identity and Access Management is of critical importance to networks forever under attack in a world increasingly dependent on digital profiles to protect data, and that regulatory compliance is an extremely important factor in a good IAM solution.

Finally, My1Login scooped another award in late 2017, winning the International Contribution to Cyber Security at the SBRC Awards. My1Login's CEO, Mike Newman, was on hand to accept the award. Mike commented "We were delighted to see our team's hard work recognised with this award. It is a great endorsement of our success in selling to large enterprise customers around the globe".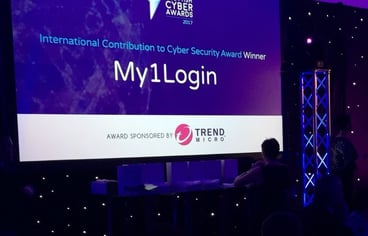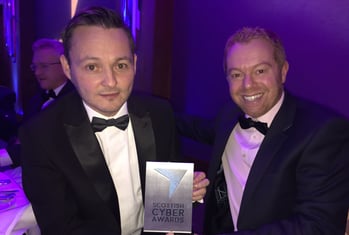 Who are My1Login
?
My1Login is the UK's most secure, most widely-compatible, award-winning enterprise Identity & Access Management solution that enables organisations to mitigate password-related cyber-security risks, control user identities and help meet critical compliance obligations such as GDPR.

My1Login's Single Sign-On solution integrates with all app types - web apps, mobile apps, flash apps, virtualised apps, and even legacy, thick-client apps and mainframes.
If you'd like to find out how My1Login can help protect your organisation from the risk of data breaches, book a demo today and one of our our Identity Experts would be delighted to let you see My1Login in action!