Our blog is normally devoted to non-self-promotional advice on business security, but we wanted to let you know about our new IOS app for iPads and iPhones. The new app provides one-click sign in for your web apps on your iDevice. We've built our own browser that has the same features you'll be used to with Safari, but with the addition of a 'log in' button on the toolbar. Pressing the log in button will sign you into any website you have stored in your my1login account. So, no more trying to remember or type usernames and passwords on your iPhone. Any login you have stored in your my1login account is accessible on your iDevice.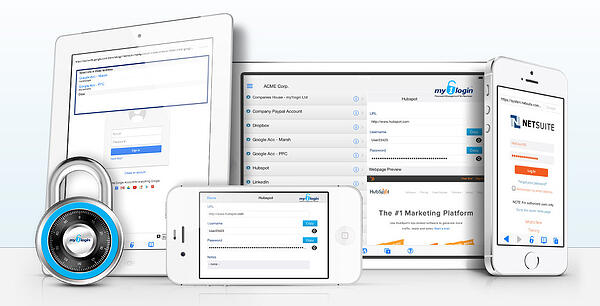 Speak to one of our identity experts to find out more
IOS App Features
Securely access business logins from anywhere
Never forget usernames or passwords again
Remove the risk of employees writing down or storing passwords insecurely
Fully-featured browser with 'sign in' button which 
automatically signs you into sites
Access all of your desktop and laptop websites, usernames and passwords without the need to transfer them.
Data is protected with AES 256 encryption using a secure key phrase of your choice
All sensitive data is encrypted on your device so that even my1login cannot see it .